SKIN FITNESS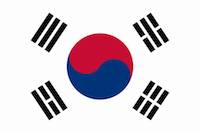 SKIN FITNESS SOLUTION

3 hours course|$85 plus $4.25 GST ( promo price 65$ till end of the summer 2017)

Why join our classes?

tools and supplies provided | max. 10 students | 

DATES: 

March 3rd: 9am-12pm (Saturday)

March 7th at 6pm (Wednesday)

For students work click 

HERE

In this 3 hour class you will make Facial Toner, Hemp Facial Cream, Body Exfoliant and Hydrating Body Lotion. You will use only organic products, home grown herbs, and pure essential oils. Get the best out of Hemp, Apricot, Jojoba, Coconut  and Grape Seed oil. Nourish your skin with Lavender, Marigold, Camomile, Rosehip and Rosemary herbs and let Shea Butter, Beeswax and essential oils rejuvenate it. 

Share on Facebook